Cura 15.04.6 Default Settings for CA
Make sure you have the correct 3D printer chosen. Go to the Machine menu. If Mendel is listed with a dot beside it, you are set. If not, follow the screen shots below to set up the Mendel 3D printer.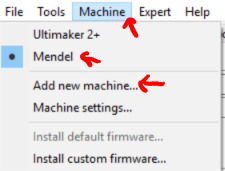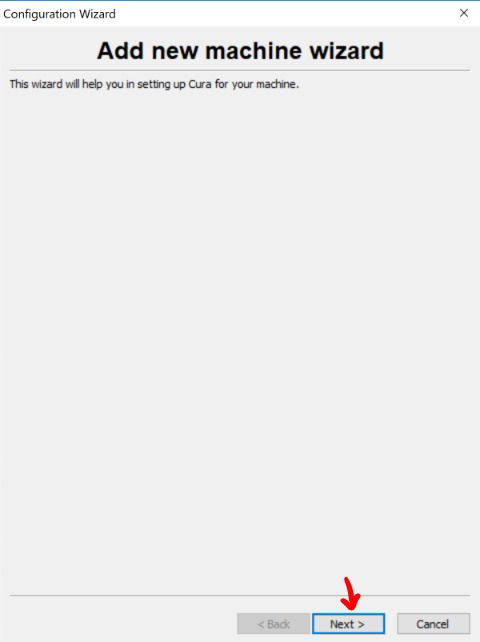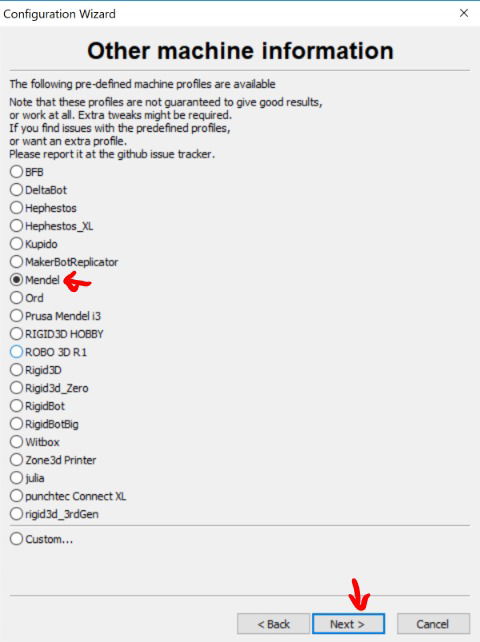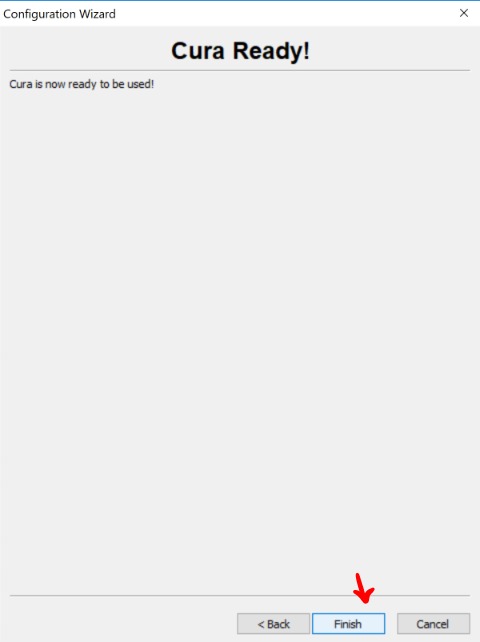 Next, adjust up the settings by going to the Machine menu and choosing Machine settings.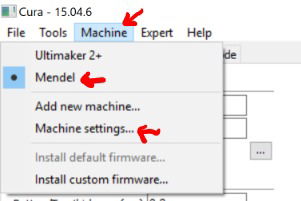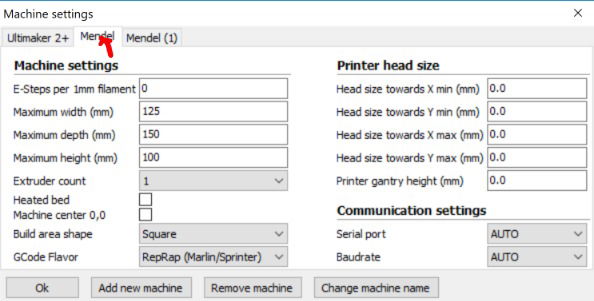 Next, change the settings under Basic beneath the menus.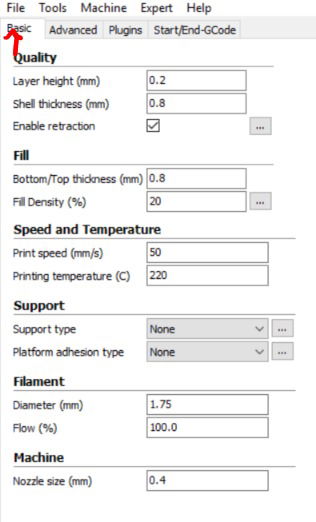 Then, click on Advanced under the menus and make sure your settings look like these.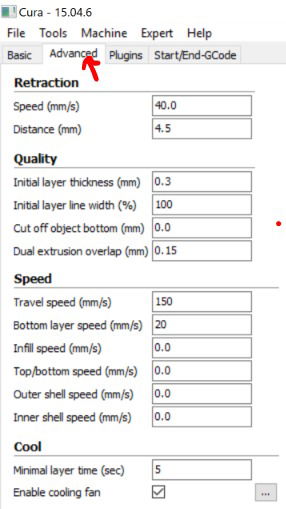 Now you should be ready to save your prints in Cura 15.04.6!